Sun, 19-11-2023 15:00:00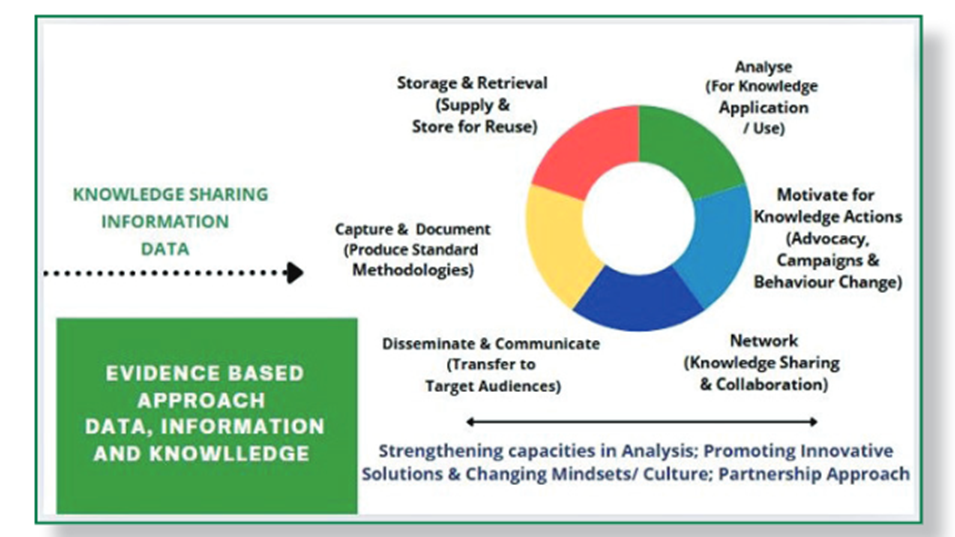 The Consultative Workshop on Fisheries and Aquaculture Knowledge Management and Information Dissemination in Africa, a pivotal event held in Lusaka, Zambia on November 13, 2023, not only served as a beacon for the transformative potential of effective knowledge management and collaborative efforts within the African aquaculture sector but also delved into detailed discussions aimed at shaping the future of the industry – the establishment of a continental knowledge hub. The overarching objective of the meeting was to assess the developmental and investment needs of the sector, with a specific focus on enhancing the capacity of AU-IBAR in managing and disseminating fisheries and aquaculture information within the frameworks of African Fisheries Reform Mechanism (AFRM) and the Policy Framework and Reform Strategy (PFRS) for Fisheries and Aquaculture in Africa. The consultative meeting took place prior to the AFRAQ 2023 Conference and was facilitated by FAO.

Leaders in the field, including Dr. Yuan Xinhua (FAO Director of Aquaculture), Ms. Hellen Moepi Guebama (representing Director AU-IBAR, Dr. Huyam Salih), and Ms. Anne-Rose S. P. Filippini (FAO Representative in Zambia), set the tone with their opening remarks. Their emphasis on collaboration and a unified commitment toward fostering sustainable fisheries practices underscored the importance of a collective approach to address the challenges facing the African aquaculture sector.

Dr. Xinhua, in his address, not only highlighted the significance of information and knowledge sharing but also positioned it as a crucial step towards achieving noble goals in aquaculture development. Ms. Filippini, on the other hand, shed light on the urgent need for improved services and fortified research-development connections, especially given the current global challenges, including climate change, diminishing water resources, and the imperative shift towards renewable energy. She stressed the necessity for innovative thinking to transform fisheries and aquaculture, ensuring continuous access to nutritious food through information access.

Mrs. Guebama, speaking on behalf of AU-IBAR's Director, provided valuable insights into the response of the African Union to the Abuja Declaration. She detailed the backing of the Policy Framework and Reform Strategy for Fisheries and Aquaculture in Africa and the Africa Fisheries Reform Mechanism. She noted that this endorsement was designed to create an environment ensuring fair access to information and knowledge, promoting learning, innovation, transparency, and good governance. Mrs. Guebama further emphasized that achieving these goals requires inclusive dialogue involving all stakeholders under a unified agenda. She stressed the need to establish a system that gathers and shares information and knowledge across sector levels in an equitable manner, crucial for sustainable development without marginalization.
Adding a governmental perspective, Dr. Mungalaba, Director Agribusiness and Trade, Ministry of Fisheries and Livestock, conveyed the sentiments of Hon Makozo Chikote, Minister of Fisheries and Livestock. Dr. Mungalaba emphasized the importance of engaging with fishing communities and aquaculture stakeholders in discussions about the African Knowledge and Information Hub. He acknowledged the invaluable knowledge and expertise these communities possess, emphasizing the necessity of supporting their efforts to adapt to changing circumstances.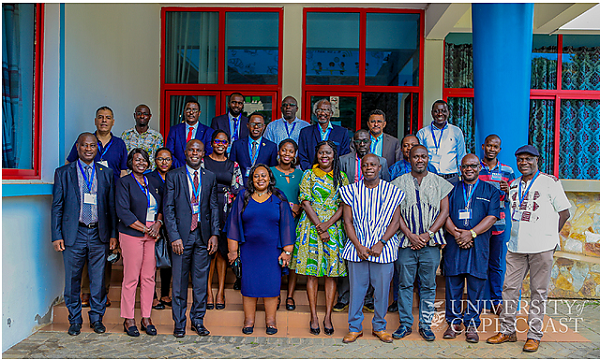 The workshop's discussions delved into the pivotal role of knowledge management in catalyzing growth within the African aquaculture sector. The consensus among participants was that access to comprehensive and updated information, technological advancements, best practices, and scientific innovations forms the bedrock for sustainable development. The unanimous agreement was that consolidating and disseminating this knowledge is key to equipping stakeholders, including farmers, policymakers, and researchers, with the necessary tools to address challenges and leverage opportunities effectively.

Effective knowledge management, as the participants emphasized, fosters efficiency by streamlining processes, minimizing risks, and maximizing productivity. By disseminating information about sustainable practices, biodiversity conservation, disease management, and technological advancements, stakeholders can make informed decisions that contribute not only to economic growth but also to the preservation of aquatic ecosystems.

The workshop also celebrated collaborative platforms that promote knowledge sharing and foster innovation. Initiatives like the Aquaculture Network for Africa (ANAF) and the Africa Fisheries Reform Mechanism (AFRM) received well-deserved applause for their efforts in creating networks that facilitate the exchange of expertise, technological advancements, and best practices across borders. These collaborative mechanisms were recognized as critical in propelling the African aquaculture sector towards greater heights by leveraging shared knowledge and experiences. Stakeholders also acknowledged the need to strengthen existing aquaculture network mandates through governance structures and capacity building.

Additionally, the event underscored the pivotal role of effective knowledge management in bolstering capacity and fostering empowerment. Offering training, educational resources, and access to information, especially to small-scale farmers and local communities, enhances stakeholders' capabilities, amplifies productivity, and uplifts livelihoods while advocating for sustainable practices.

The workshop emphasized that informed policy development and implementation heavily rely on accessing accurate, up-to-date information. Emphasizing the utilization of comprehensive data and insights, the gathering highlighted the importance of shaping policies that bolster the growth of the aquaculture sector. Equally critical is the effective dissemination of these policies to all stakeholders, ensuring successful implementation and alignment with sustainable development goals.

Notably, significant contributions stemmed from group efforts to shape a comprehensive concept for the African Knowledge and Information Hub on aquaculture. Through a SWOT analysis, each group identified internal strengths and weaknesses, alongside external opportunities and threats, contributing to the conceptual development and planning of this knowledge hub. Group one focused on generating, managing, and sharing technical and sector data, information, and knowledge among fisheries and aquaculture stakeholders in Africa.

Meanwhile, group two concentrated on establishing a continental fisheries and aquaculture information hub. Their discussions revolved around effectively coordinating the collection, collation, validation, management, dissemination, sharing, and archiving of diverse fisheries and aquaculture data, information, and knowledge sources across the continent. They highlighted existing tools for data sharing that required integration, including AFFADATA by AU-IBAR (currently at a trial level) and the Animal Resources Information System - ARIS (currently being upgraded) for potential in collecting fisheries and aquaculture information, AU-IBAR's E-Platform and online repository for knowledge sharing and information management, respectively; global platforms like WAHIS (World Animal Health Information System), and the LVFO's (Lake Victoria Fisheries Organization) use of Electronic fish assessment (eCAS) regionally.

Group three delved into assessing the utility and value of existing information management systems concerning the establishment of a continental hub for the sustainable development of the sector.

In the report-back session and subsequent discussions, it became increasingly evident that effective knowledge management and information dissemination are not merely advantageous but imperative for the sustainable development of aquaculture in Africa. By fostering collaboration, empowering stakeholders, and enabling informed decision-making, these practices serve as the foundation for a prosperous and sustainable aquaculture sector across the continent.
The exchange of ideas and collaborative spirit embodied in this gathering are poised to steer Africa towards a brighter, more sustainable future in its aquatic endeavors. The workshop not only laid the groundwork for continued collaboration, knowledge sharing, and concerted efforts but also sparked a collective vision to propel African aquaculture towards greater sustainability and prosperity. The comprehensive conceptual development and planning for the African Knowledge and Information Hub, including the SWOT analysis conducted by the groups, are integral components that will shape the future trajectory of aquaculture on the continent. As the dialogue continues, it is anticipated that the outcomes of this workshop will serve as a roadmap for transformative change and innovation in the African aquaculture sector that is strengthened through a knowledge hub.